ADVENTURE FREEDIVER I
ENTRY LEVEL COURSE
This is a 2-day freediving course that covers the basics of safe recreational freediving. This course will allow you and your buddy to freedive on reefs and interact with marine animals like dolphins, sharks and seals. It includes: breathing, relaxation, physiology, equipment, equalization, open water freediving techniques and recreational freediving safety procedures.
On successful completion of this course you will be able to hold your breath for over 2 minutes and freedive recreationally in depths of up to 10m.
Price: R2500 – all inclusive (intl. certification, equipment use, pool/quarry fees, learning materials)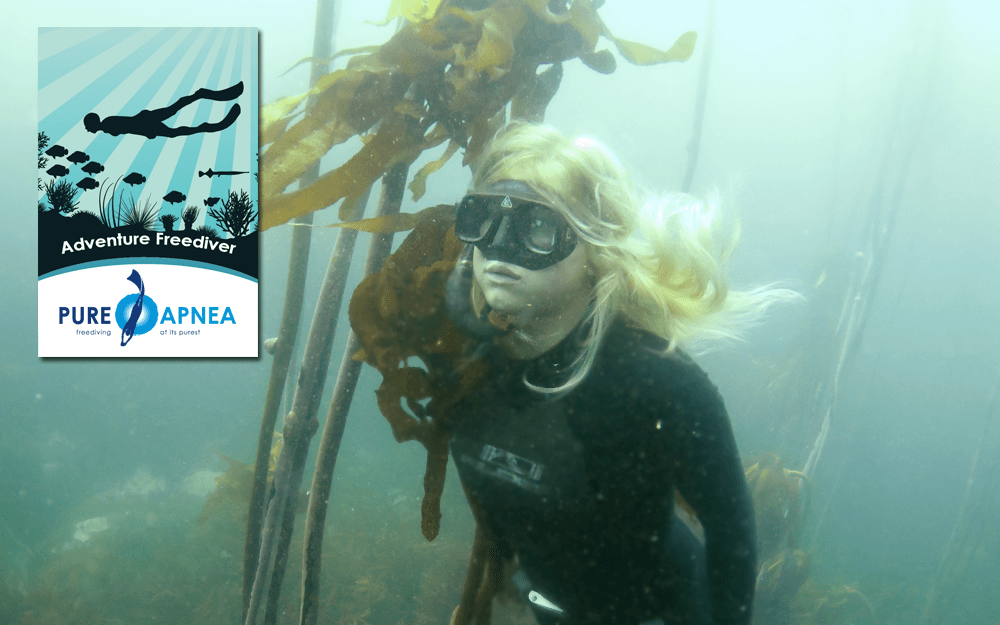 Adventure Freediving in Cape Town
The course was exactly what I had always wanted it to be, and what a freediving course should be. It doesn't skimp out on, or water down the safety side of things.

The team at Cape Town Freediving are absolutely fantastic. They're so good at taking complete beginners and getting them comfortable with freediving.